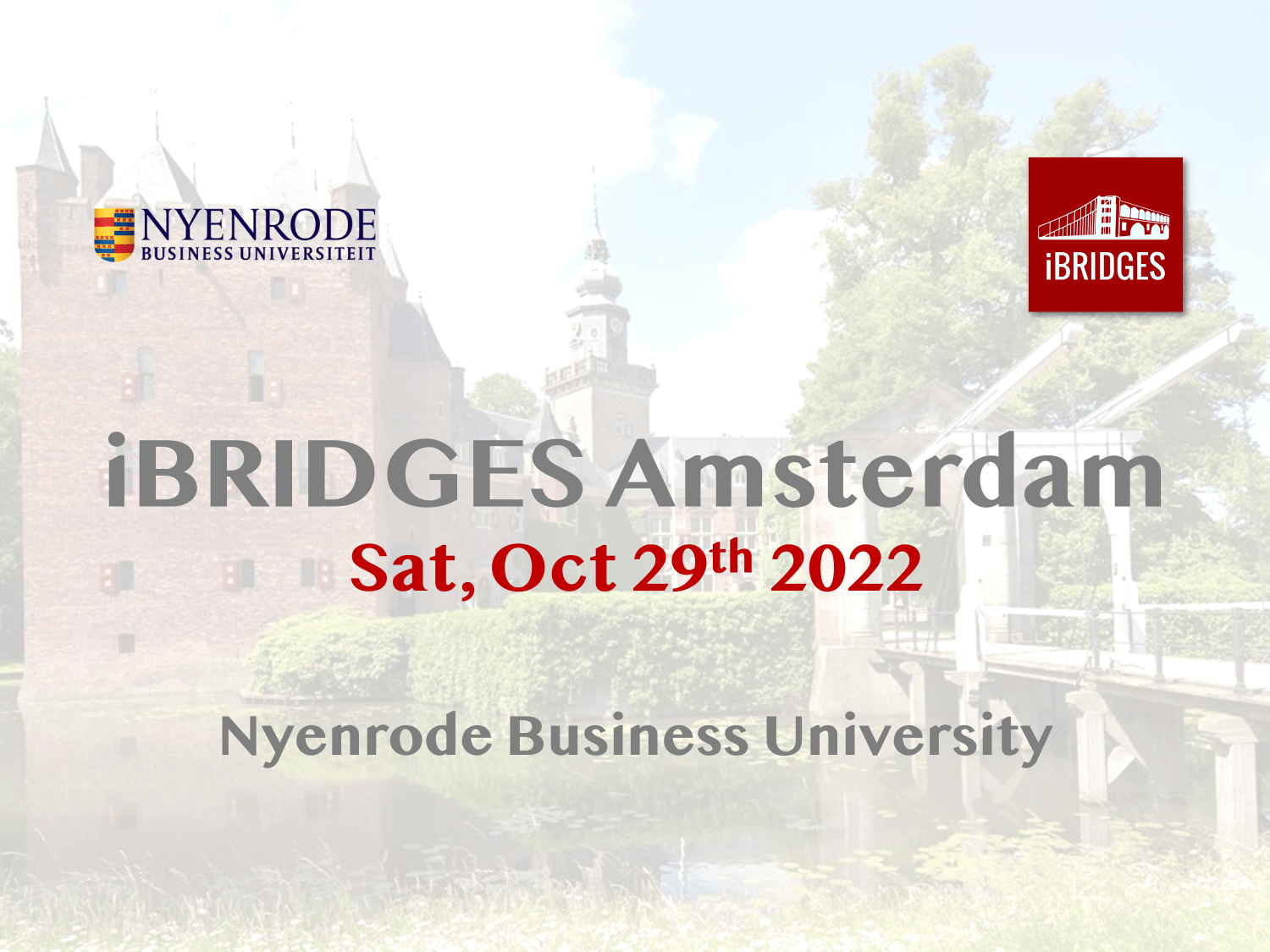 When
October 29, 2022
9:00 am - 10:00 pm
The next IBridges in-person conference is around the corner!!
After a COVID pause, the IBridges board is happy to announce the 6th edition of IBridges conferences. We invite you to join us in Amsterdam on Oct 29.
We are putting together an impressive group of executives, venture investors, and innovators to share their experiences and expertise with you. Come to meet entrepreneurs, innovators and interrupters. Drink tea, share ideas and look to the future with determination.
Our topic is the global economy in the post-pandemic era, its opportunities and challenges. The speakers will tell us how their ingenuity saved the day and inspire us with suggestions on how our community can continue to thrive and reach new frontiers. The agenda will be posted soon and includes.
A. Global trends in innovation and startups
B. Finance
C. Ecosystems
D. Markets
E. Pitch-fest for Startups (criteria for entries to be posted soon)
Stay tuned for our confirmed speakers.
We are offering early bird specials and have attempted to limit costs to make your participation more feasible and affordable. Please submit your application online…. Specify how.
On-campus hotel accommodation available:
Single room: 92 Euros
Double Room: 103 Euros
Breakfast per person: 14.35 Euros
Contact: Brenda van der Post (B.vdPost@nyenrode.nl) or (servicedesk@nyenrode.nl)
Other nearby options:
We can't wait to see you in Amsterdam. Bring yourself, bring your friends, bring your ideas, bring your pitch and let's come together,
Met hartelijke groeten,
With warm regards,
IBRIDGES Board of Directors