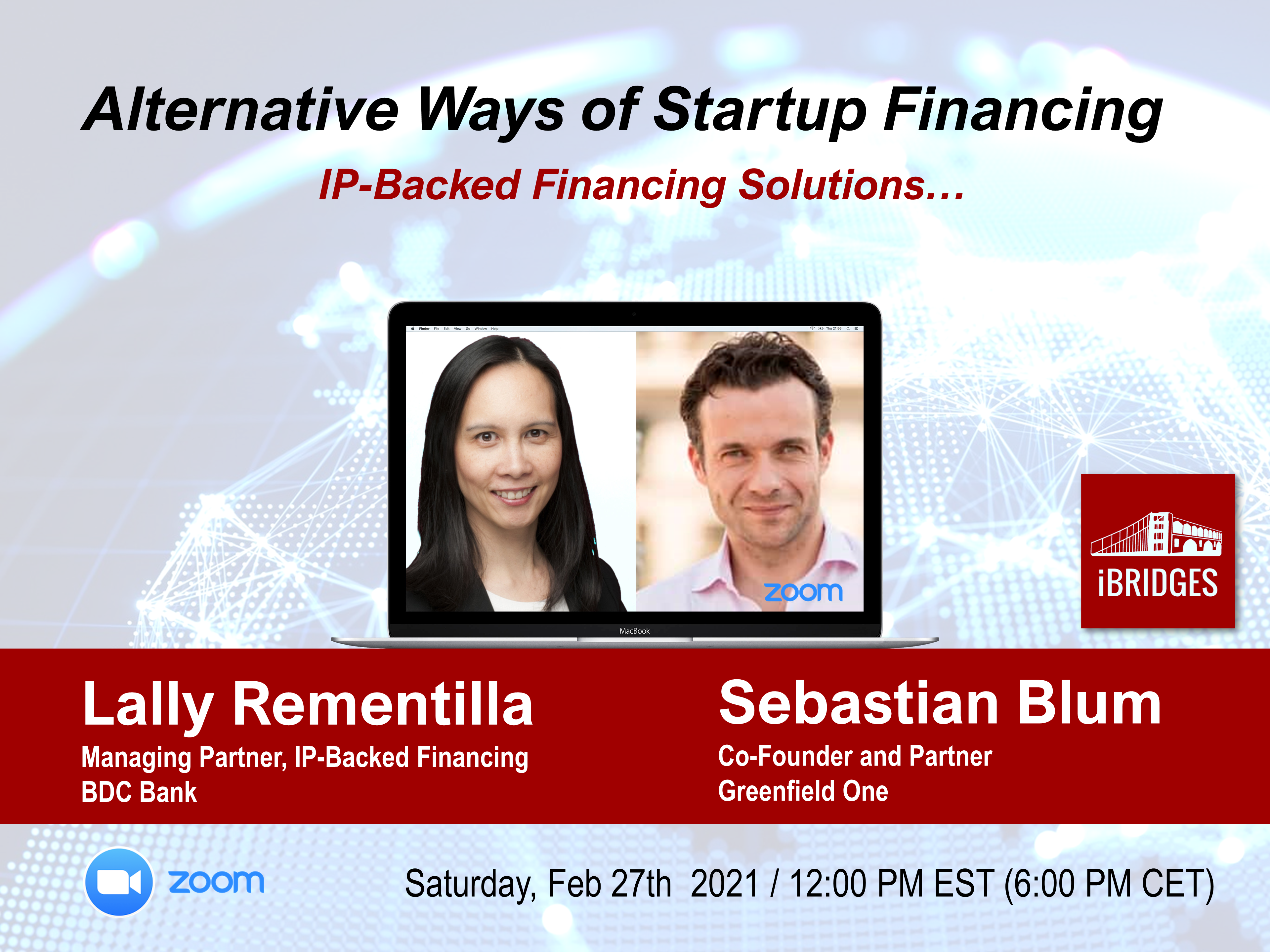 Alternative Ways of Startup Financing (IP-Backed Financing Solutions…)
Event Date:
Start at 12:00 PM
February 27, 2021

The world has transitioned from an asset-based industrial economy to an economy predominantly based on innovation and companies backed by their Intellectual Property (IP-backed businesses).
Investors and capital markets have responded to this innovation with financial innovation of their own and developed financing solutions for IP-backed businesses.
This virtual meeting will focus on providing start-ups with practical advice on financing solutions in this challenging COVID context. In particular, we will introduce the topic of IP-backed financing, describe how it works, and advise start-ups on how to compete in the "Intangible Economy".
Our main speaker, Lally Rementilla, CPA, CMA is the Managing Partner for IP-backed financing at BDC Bank (the Development Bank of Canada), based in Toronto.
Our other guest is Sebastian Blum, Co-Founder, and Partner at Greenfield One, a global VC investor with extensive experience in start-up financing and fundraising, based in Berlin.